Early Irish Law: Progress to Date and Challenges Ahead
When and Where
Tuesday, November 14, 2023

4:30 pm

to

6:00 pm
Laurence K. Shook Common Room
Description
The Celtic Studies program at St. Michael's College presents the Visiting Celtic Scholar Inaugural Lecture: "Early Irish Law: Progress to Date and Challenges Ahead" with Professor Fangzhe Qiu of University College Dublin.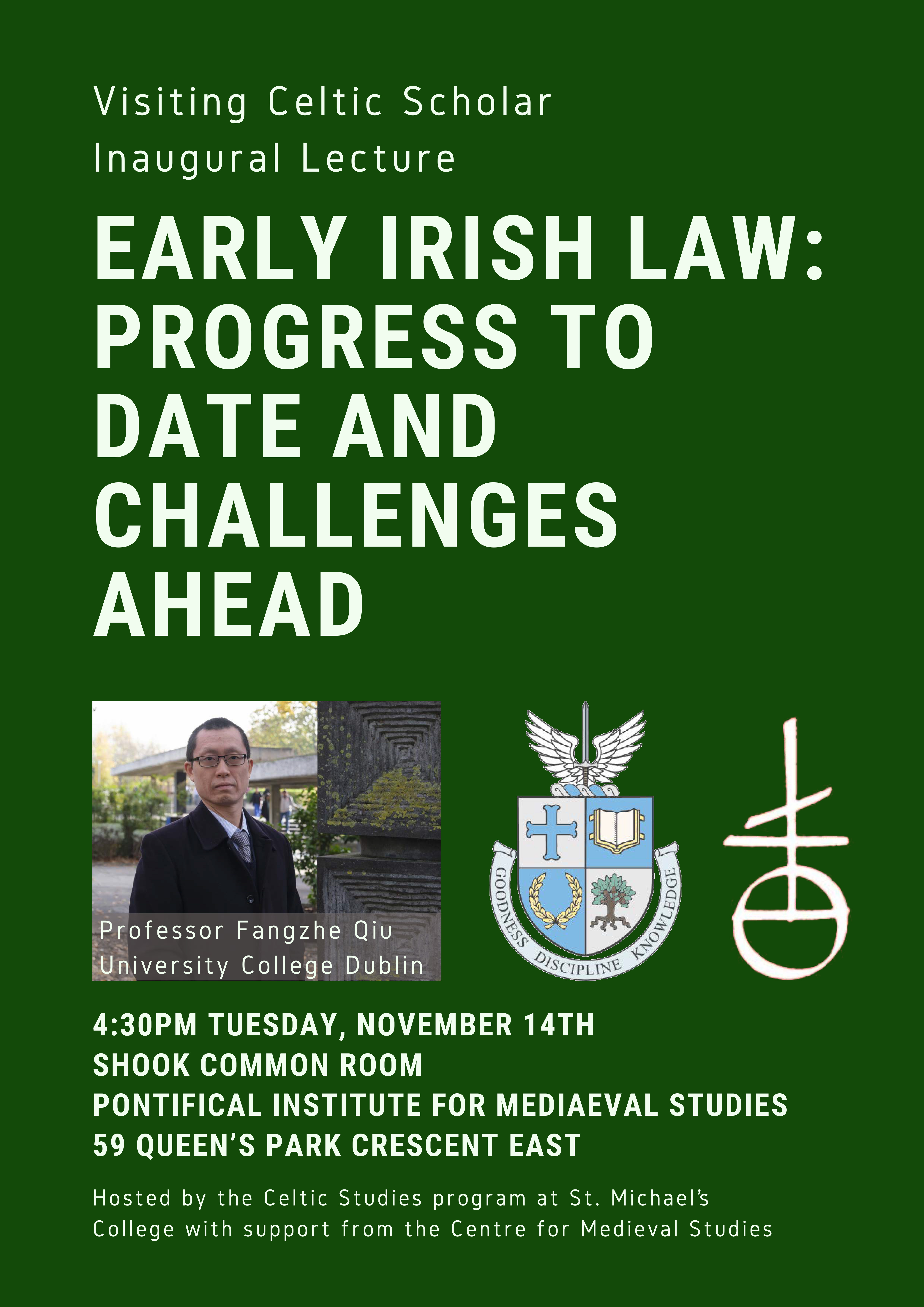 "The Celtic Studies program at the University of St. Michael's College in the University of Toronto is pleased to invite you to a new Visiting Celtic Scholar Speaker series! To give our inaugural talk in this series, we are honoured to welcome Professor Fangzhe Qiu of the School of Irish, Celtic Studies and Folklore at University College Dublin. Professor Qiu is a distinguished scholar in the field of Celtic Studies, with a particular interest in Celtic historical linguistics, and Early Irish law and literature. 
Professor Qiu's talk will be on Early Irish Law: progress to date and challenges ahead. This lecture is presented with generous support from the Centre for Medieval Studies. The entire university community is welcome, and we particularly welcome and encourage students in the Celtic Studies program to attend." 
 
Sponsors
Centre for Medieval Studies, St. Michael's College Celtic Studies program